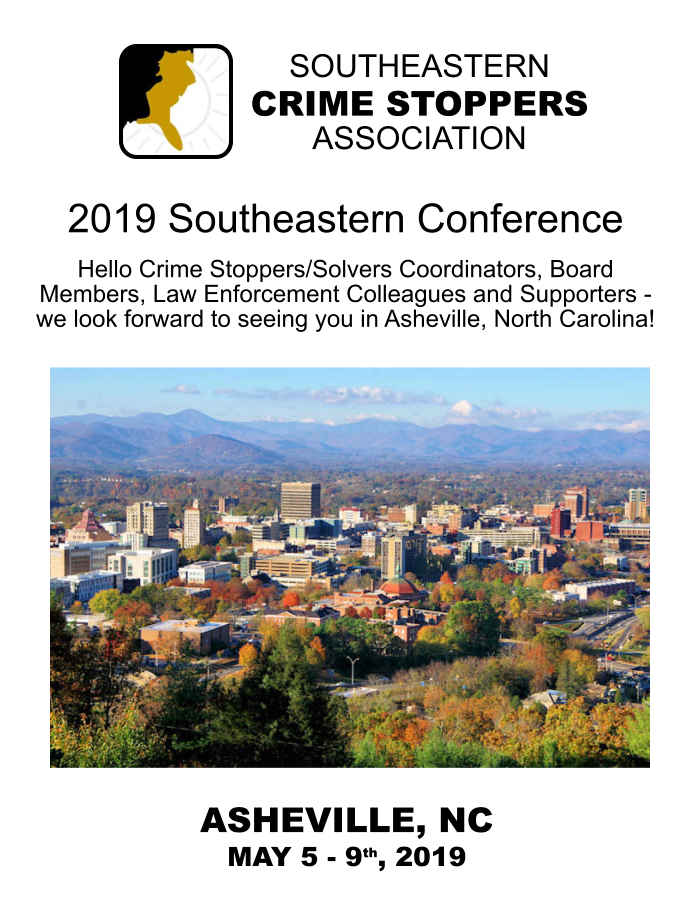 2019 Southeastern Crime Stoppers Association Conference
Asheville, North Carolina we are here! This week's training we have assembled a powerful line up of presenters that will leave all attendees with new information to bring back to their programs.
If you've ever thought about joining the Southeastern Crime Stoppers Association, now is the time! We are in the process of planning our 2020 training conference, to be held in the Charleston, South Carolina area. We will offer training on various topics of concern, which will afford all attendees an opportunity to learn something new to bring back to their home program. While the Southeastern Crime Stoppers Association will be a source to learn, it will also be a time to join the Southeastern "family" – which we truly are. One of the greatest perks of membership is the networking not just at the conference, but with members all year long.
If you've got any ideas or suggestions of things you'd like to do or learn about at the 2020 conference, please feel free to contact any member of the Executive Board anytime!
We look forward to hearing from our Crime Stoppers/Solvers members and keep an eye out for more exciting news coming soon!